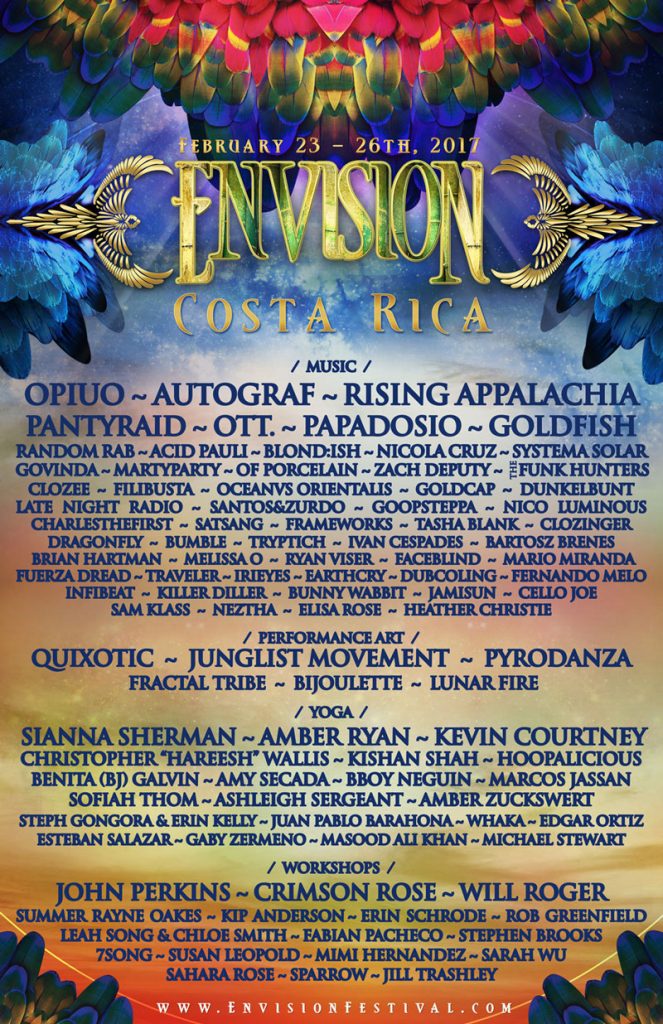 Don't miss the Envision Festival Coast Rica February 23 – 26, 2017
Our Mission
As a celebration dedicated to awakening our human potential, Envision provides a platform for different cultures to co-exist in sustainable community, and inspire one another through art, spirituality, yoga, music, dance, performance, education, sustainability and our fundamental connection with nature.
Venue
It is with much excitement that we welcome you to back to our fourth year at our home on Rancho La Merced in Uvita. Literally where the rainforest connects with pristine tropical beach. Rancho La Merced is everything that we could ask for. A short 2 minute walk to a wondrous surf beach of Playa Hermosa. The tide charts are in our favor and the beach will be open at Sunset this year (we promise)!
Southern Zone
Envision takes place in the 'Southern Zone' of the Pacific Coast of Costa Rica. A truly magical place where the rain forested mountains meet the warm pacific ocean. The zone exemplifies exotic paradise –  boasting a wealth of adventure and exploration amidst verdant jungle and warm ocean waters. As the most biodiverse place on Earth it literally buzzes with life.  The people here are gracious and friendly, making it easy to get around, find what you need, and experience the local culture. Pura Vida!