Panther Coffee, considered by aficionados of the bean to be among the best in the world, was only available in South Florida if you were in Wynwood or South Beach. But not anymore! Stache, the most unique cocktail bar in Ft. Lauderdale, is now partnering with Panther to provide early risers and daytime walkabouts with this rare treat.
Beginning December 15th, Stache will open at 7AM Monday through Friday and 9AM on Saturday and the aromas of the most fantastic coffee ever will begin to lure in the clientele. Stache is located at 109 SW Second Avenue in the Downtown Himmarshee entertainment district of Fort Lauderdale.
Panther Coffee specializing in small-batch roasting and cold brews, offers its signature beverage menu featuring Nicaraguan coffee and East Coast espresso blend, among other beans meticulously sourced from around the world. Originating in the Wynwood Arts District of Miami, Panther Coffee sets the bar in elite-coffee bean sourcing and is one of the "Top Coffees in America" according to USA Today. "Panther Coffee is the most unique and desirable coffee product around," states Jeff John, President of 3J Hospitality, owner/operator of Stache. "Stache has the reputation of providing only the highest quality products and Panther Coffee only adds to that reputation."
From fresh-brewed to espresso to French press to latte's and more, Stache will provide a cornucopia of ways to enjoy your shot of joe all day long! Whether piping hot or served over ice the key to your total coffee bean ecstasy is now close at hand. Stache will also serve up a menu of pastries and tasty treats to accompany your beverage. And for the workaholics among you there will also be free Wi-Fi.
But it doesn't stop there! At night when Stache opens its 1920's Drinking Den atmosphere, featuring some of the most unique and tempting cocktails and high end libations in town, they will continue to serve Panther Coffee. As a separate brew of mixed either hot or cold in one of our unique cocktail concoctions it is bound to enhance your Stache experience. An Irish coffee never tasted so good.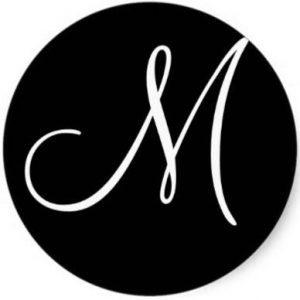 Renée Korbel Quinn | Mixology & Lifestyle Editor
Creating unique content for Eye on South Florida. A Downtown Girl Mixing it up in the South Florida scene. The latest in craft cocktails, craft beers and culinary experiences. Connecting with spirited friends to share ideas, stories and life! Think of it as "Cocktail Therapy". Read her BITES column in Go Riverwalk Magazine and get social on Twitter, Instagram and Facebook.